మే 13న వీరందరి ఖాతాల్లో 7500 జమ. ఇలా చెక్ చేసుకొండి.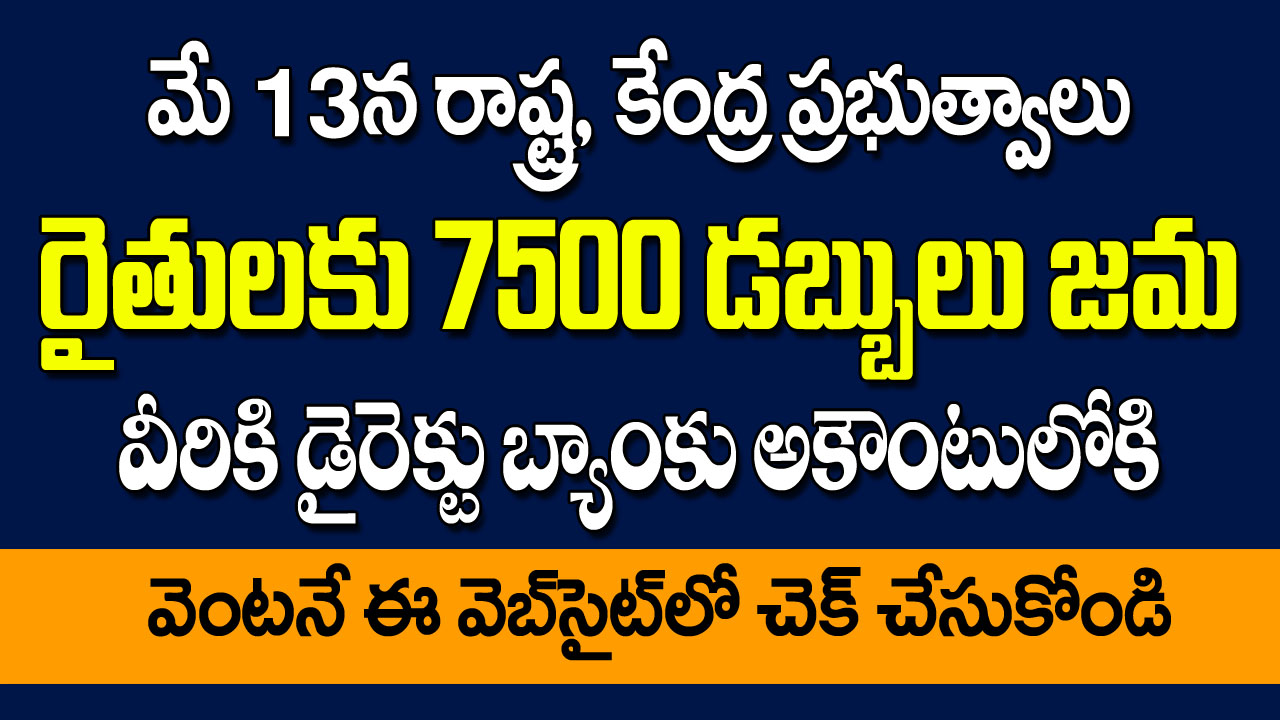 The Central and State Governments have decided to provide financial assistance to the farmers before the Kharif harvest. On the other hand, under the 'YSSAR Farmer Assurance – PM Kisan Scheme', the first installment of Rs. The government will initially deposit Rs 4,003 crore in farmers' accounts at the rate of Rs 7,500. Lists of eligible farmers for the scheme have already reached the Farmer Assurance Centers. Lists of beneficiaries will be displayed at the Farmer Assurance Centers.
From 2019–20, the AP government will implement the Farmer Assurance Scheme. The first installment is Rs 7,500 in May, the second installment is Rs 4,000 in October and the third installment is Rs 2,000 in January. Compared to last year, this year is benefiting more farmers. To date, the Jagan government has provided assistance of Rs 13,101 crore under the YSSAR Farmer Assurance. CM Jagan went on to say that Kovid should be a beacon for food donors at the beginning of the kharif season even during difficult times.
YSR Rythu Bharosa Status Website:
https://ysrrythubharosa.ap.gov.in/RBApp/RB/Phase2Paymentstatus
PM Kissan Website: https://pmkisan.gov.in/beneficiarystatus.aspx
How to Check watch this video: