NEW VOTER ID CARD DOWNLOAD IN ONLINE 2021
NEW VOTER ID CARD DOWNLOAD IN ONLINE 2021
హాయ్ ఫ్రెండ్స్ మీ ఓటర్ కార్డును మీ ఫోన్ లో డౌన్లోడ్ చేసుకోండి.
మొదటగా కింద ఇచ్చిన వెబ్సైటు లోకి వెళ్ళాలి.
First go to the website given below.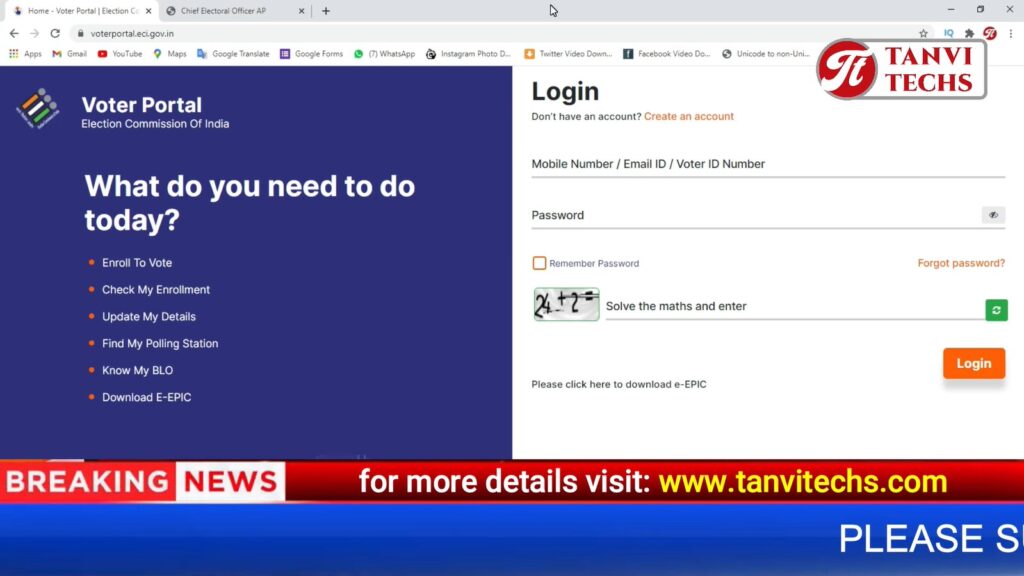 Create అకౌంట్ మీద క్లిక్ చేయాలి.
ఇమెయిల్ డి కాని మొబైల్ నెంబర్ మీద కానీ అకౌంట్ చేసుకోవాలి
Account should be made on email or mobile number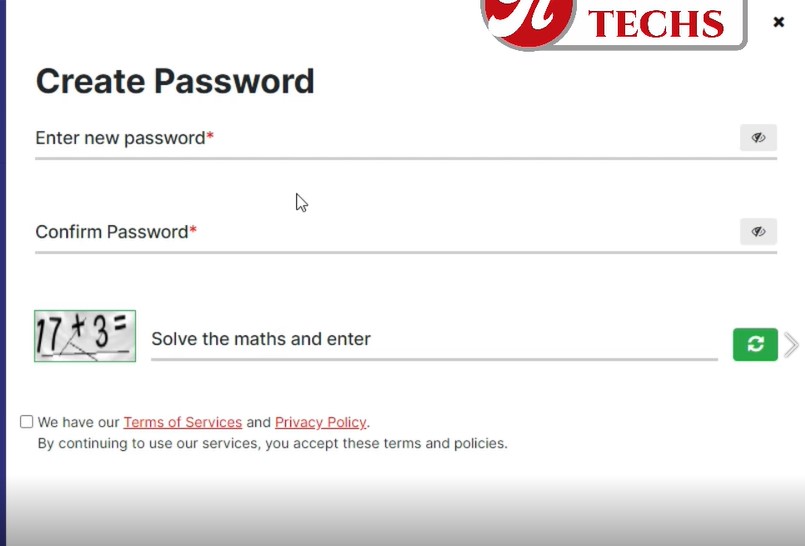 Password create చేసుకోవాలి.
Fill your details and click next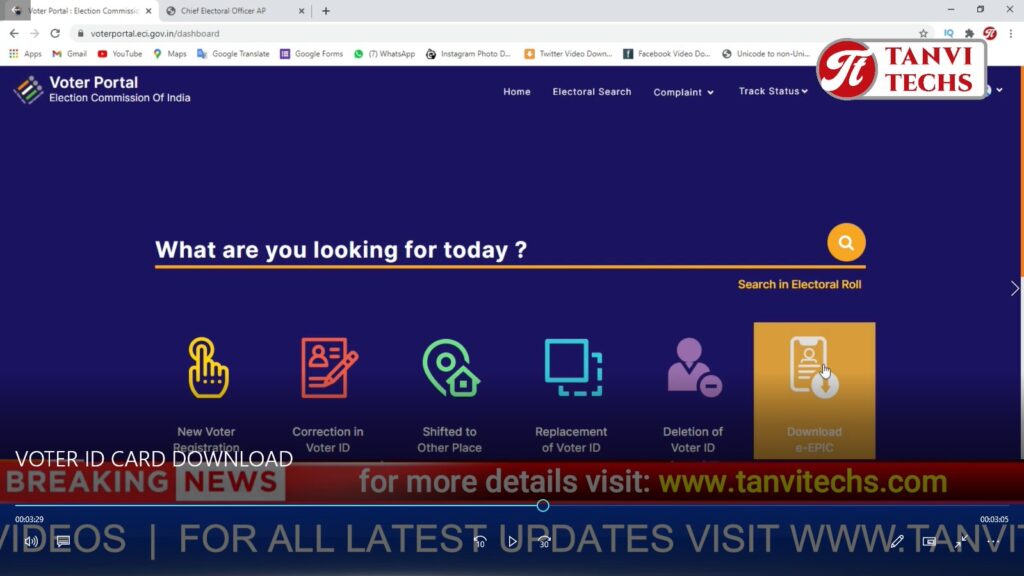 Go to Dashboard and Click on Download e-EPIC
Again Login in NVSP Portal
Enter Your EPIC No (Voter ID Card No) If you know.
If you Dont Know your Voter ID card No: Click below website link
https://ceoaperolls.ap.gov.in/ap_searchyourname/search.aspx
Search your Name in this website using District Name, AC Name
Get your EPIC No and Copy.
Comeback to NVSP portal website paste your EPIC No and Download Your Voter Id Card.
All Website Links below:
https://voterportal.eci.gov.in/
https://ceoaperolls.ap.gov.in/ap_searchyourname/search.aspx